Collected Wistdom
Dec 04
Cartoonify your blog for top SEO results
See on Scoop.it - Social Media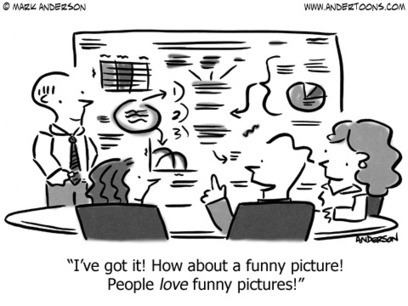 Cartoons give a blog – or any website – an unfair advantage in the search engines. Cartoons can turn an unremarkable blog post into prime link-bate, and a web page into SEO rock star status.
See on seo-writer.com
Dec 03
Top 5 Gifts for the Writer In Your Life
Got a writer in your life? It's the passion that makes a gift memorable and few people are more passionate about their hobby than we writers are. So, this one's not difficult at all!
See on huffingtonpost.com
UK Lender Invests in PR for Customers
One UK lender has decided to invest in their customer base by creating a campaign to find the Britain's friendliest business and although the competition trailer below runs more like an early X-Factor audition, the real-life contestants are…
See on moneynewsnow.com
Dec 02
Website design – time to consider "tappiness" seriously
See on Scoop.it - Business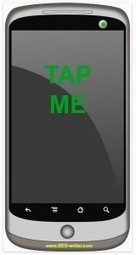 With so many people surfing on phones and tablets, guest blogger Martin Crutchley reports that websites have to incorporate "tappiness" into their design.
See on seo-writer.com
Dec 01
10 Personalities of Writers Based on Their Punctuation
What we write is who we are. And how we use punctuation to convey our messages goes a long way toward shaping our personality online. Some people like to make themselves heard no matter what!
See on dashburst.com
Nov 28
Power Up Your Workout – For Free | Health and Diet Product Articles
See on Scoop.it - Fun stuff

Adding power to a fitness program without adding cost.
See on dietresourcesenter.com
Nov 27
How To Choose A Safe Litterless Lunch Container For Your Kids -
How do we really know if that litterless lunch container you are sending your kids to school with is not only safe but also BPA free?
(Source: crozon)
Thanksgiving Day – celebrate happiness -
Thanksgiving is the most important holiday of the year.
Oh, sure, Christmas is grand, and I know it has many, many fans. I'm not knocking Christmas. But the Thanksgiving story is more important.
Easter has its fans, too. Rebirth is a wonderful thing, but I still say Thanksgiving is more important.
Yes, kids jump for joy at the thought of Halloween. I am sure they enjoy the costumes almost as much as the candy and chocolate, but the Thanksgiving story is even more important than overdosing on sugar.
Why?
Because the two most important words in the English language are "Thank You" – the ultimate in positive thinking. This is true for business success, for social pleasure, even for self-actualization.
Please ReTweet:
Nov 25
Money has No Owners #FLM2013 #Money #Philosophy
What's the difference between a "home of the year" and a "house of the year". This one makes you laugh and makes you think…